BIMINI Biotech is always looking for interesting partnering opportunities
BIMINI Biotech is actively looking for partnerships to in-license early stage high-riksk/high-reward technologies in order to bring together novel products to patients. As such, we de-risk the early development of novel drug targets and compounds for academia and pharma. We aim to build a pipeline of highly promising leads, and eventually get more therapeutics on the market for the current unmet medical needs.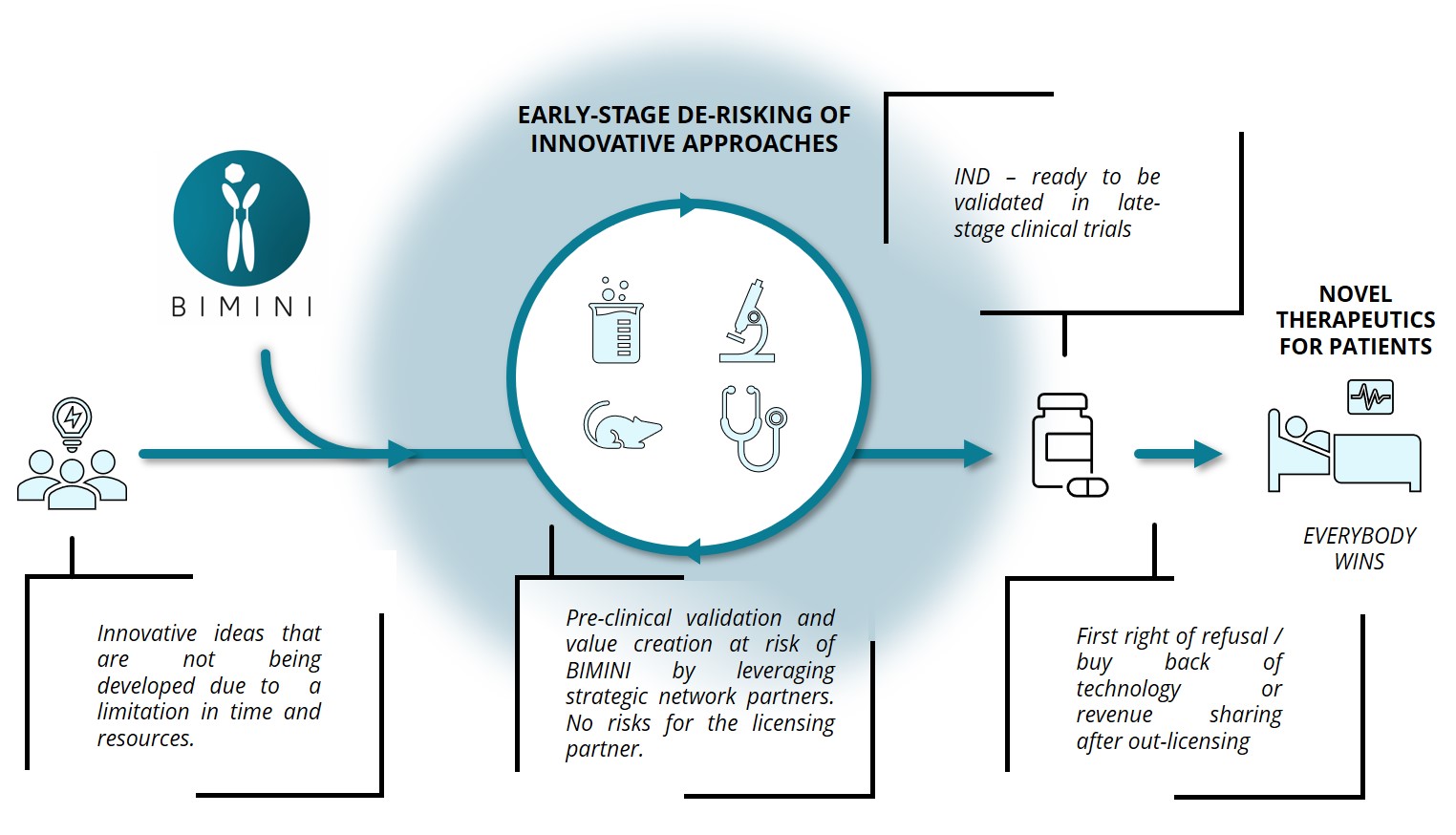 OUR UNIQUE SELLING POINTS:
We de-risk the early development steps in drug development;
We offer a network of expert partners to cover the value chain of pre-clinical and early clinical development;
We build strong networks with key-opnion-leaders to support the technology;
We are experts in strategic financing, leveraging a smart mix of dilutive and non-dilutive funding to accelerate drug development;
We offer a strong team with a proven track-record in successfully bringing innovative products to the market;
BIMINI offers a buy-back right to spin-in the asset after being de-risked by BIMINI's model.
Let's work together on breakthrough technology
and make an impact on patient lives.