Utrecht University spinoff hits Top 10 list of most ground-breaking academic startups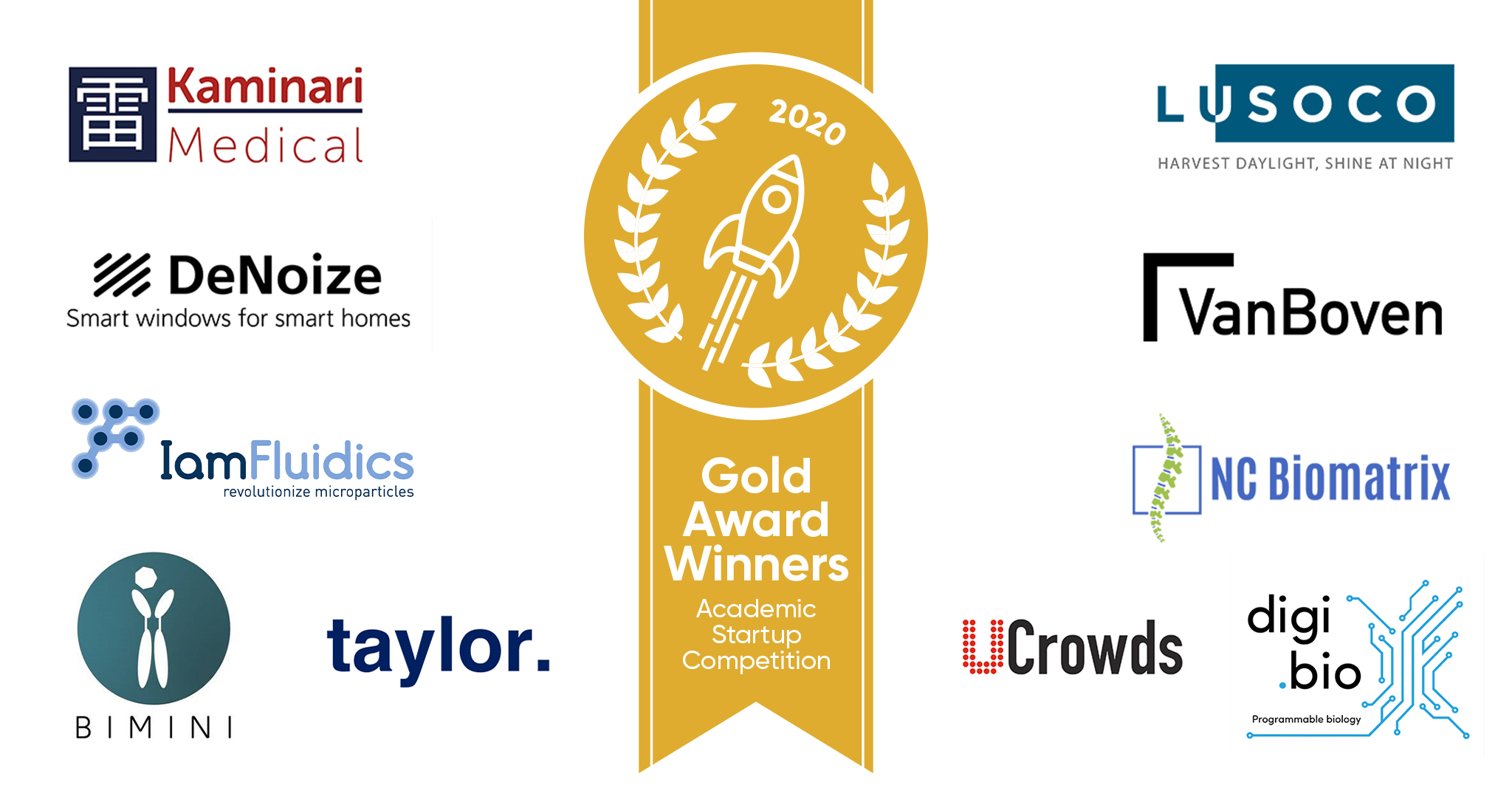 BIMINI Biotech is one of the 10 winners of the Academic Startup Competition 2020 and is now entitled to use the title 'Best Academic Startup of 2020' for the coming year. The other winning startups are DeNoize, Digi Bio, IamFluidics, Kaminari Medical, Lusoco, NC Biomatrix, Taylor, uCrowds and VanBoven.
BIMINI Biotech develops innovative therapeutics in oncology by targeting cancer cell growth. BIMINI's lead compounds have shown promising results in the preclinical phase, and the company is now dedicated to bring the technology towards the clinic.
BIMINI Biotech made the winner's list after a thrilling final in which the 20 finalists pitched to a jury of experts. The winners were chosen on the basis of their value proposition, the innovative nature of their technology, the potential of their business and earnings model, and their team composition.
In addition to the title of 'Best Academic Startup of 2020' the startups will be introduced to a network of entrepreneurs, investors and other companies, and will have access a coaching programme with dedicated mentors.
Academic Startup Competition
The Academic Startup Competition is an initiative of the Association of Universities in the Netherlands (VSNU), the Dutch Federation of University Medical Centres, (NFU), Netherlands Academy of Technology and Innovation (AcTI) and Techleap.nl, and is supported by the Ministry of Economic Affairs and Climate Policy. The aim of the competition is to put valorisation and academic spinoffs in the spotlight.
'I am looking forward to following how these entreprensures help make the world a little better,' said deputy economic affairs minister Mona Keijzer. 'As innovative startups, they help ensure the Netherlands is a world beater when it comes to innovation and entrepreneurship, and that we can continue to develop smart solutions, create jobs and strengthen our economy. They embody the slogan "for every global challenge, there is a Dutch solution".'
Pieter Duisenberg, chairman VSNU: 'These fledgling companies show that the Netherlands' academic startups have a pioneering role in creating ground-breaking innovations. This underscores the the importance of our key aim: to be the number 1 ecosystem for academic startups in Europe.'
Constantijn van Oranje, Teachleap.nl envoy: 'These winners and this competition show that the Dutch academic startup ecosystem is bursting with energy and inventiveness. The time is now ripe to further professionalise the transfer of expertise in the Netherlands. Knowledge is not enough in itself. In the end it is the market that decides if a company is successful, not the technology, and this is why you need entrepreneurship as well.'
Margrethe Jonkman, chairwoman Netherlands Academy of Technology and Innovation (AcTI): 'Economic activity and employment provide a solid starting position while innovative startups offer us the opportunity to advance into new areas. In congratulating these 10 winners, we are showing that we are both proud of them and of the ecosystem in which they developed. At the same time, this ecosystem deserves our continual attention, because new challenges demand new solutions.'
Check out the website: academicstartupcompetition.nl for more information about the competition and the startups