BIMINI Biotech and Institute of Oncology Research enter an exclusive license agreement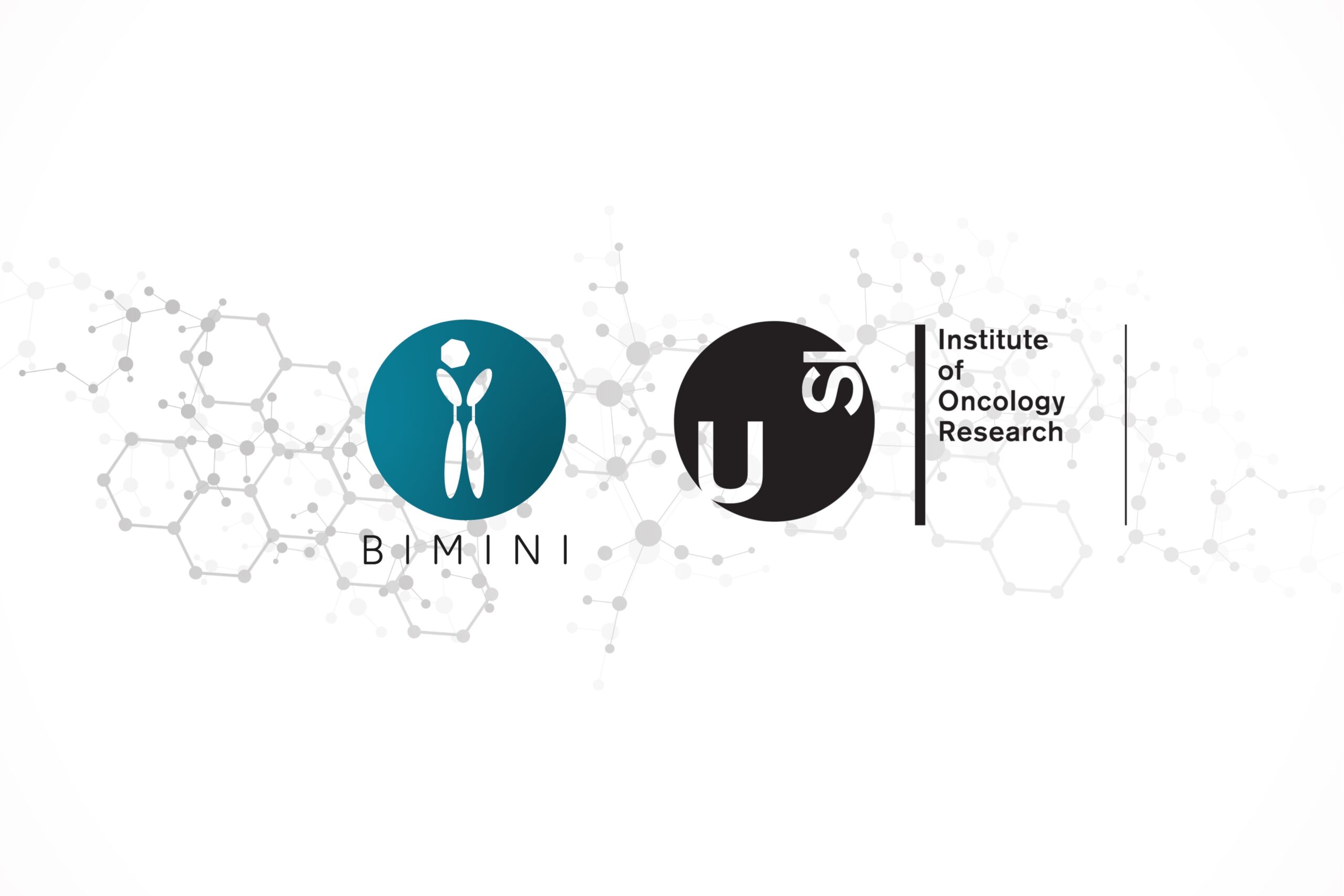 Leiden, 19 January 2023 – BIMINI Biotech, an innovative therapeutics startup that develops new cancer drugs, has signed an exclusive license agreement with the Institute of Oncology Research (IOR) to acquire and further develop a novel first-in-class Wiskott Aldrich Syndrome protein (WASp) activator. The company aims to leverage WASp modulation to target hematological cancers.
The technology is based on pioneering research by the group of Professor Francesco Bertoni at the Institute of Oncology Research (Bellinzona, Switzerland) affiliated to Università della Svizzera italiana (USI) and has shown promising results in early preclinical studies. BIMINI Biotech will continue the preclinical studies and make the transition to the clinical phase.
TARGETING WISKOTT ALDRICH SYNDROME PROTEIN
Several lymphoma subtypes (e.g. mantle cell lymphoma and diffuse large B-cell lymphoma) are highly aggressive and associated with poor prognosis. Despite the use of newer agents, the relapse rates are still too high, with the diseases considered incurable in still too many patients. Since patients are mostly elderly with comorbidities, intensive induction or cell therapies cannot be offered. Moreover, if treatment fails, the availability of therapies becomes scarce. There is an unmet need for newer targeted agents with novel mechanisms of action to improve the current treatment paradigm.
BIMINI Biotech's approach is based on targeting WASp, an actin nucleation related protein expressed exclusively in hematopoietic cells. WASp has shown to play an important role in lymphoma tumor aggressiveness. By activating WASp, it is possible to induce genomic instability in lymphomas causing cancer cell death, thereby inducing a potent anti-tumor effect. Small molecule compound BM-011 (also known as EG-011), a WASp activator, has shown both in vitro and in vivo promising anti-cancer effects for different lymphoma models. We will deliver first-in-class drugs that targets this novel mechanism of action, to fill in a clear therapeutic gap in refractory/relapsed lymphomas.
Dr. Digvijay Gahtory, CEO of BIMINI Biotech: "We are very excited to bring this first-in-class approach forward to the patients. There is a strong unmet medical need for new mechanisms of action in relapsed or refractory lymphoma patients. We look forward to our collaboration with the IOR."
Prof. Francesco Bertoni, IOR deputy director and Head of Lymphoma Genomics team: "It is important to have anti-cancer molecules with novel mechanism of action. This allows to possibly overcome the resistance that, unfortunately, cancer cells often develop to drugs and also to think of novel active combination regimens. Thanks to the work of our team, and especially of Dr Eugenio Gaudio, we created BM-011 that targets a protein not already targeted by currently available drugs and that shows very encouraging in vitro and in vivo anti-lymphoma activity. Importantly, BM-011 remains active in both lymphoma and multiple myeloma cells that have developed resistance to approved drugs, such as BTK or proteasome inhibitors. This project is a nice example of technology transfer bridging basic science with the private industry for the benefit of the patients. We've full trust in the Colleagues at BIMINI Biotech and we are convinced that the company will be able to move forward this approach towards the clinics."
DRUG DISCOVERY PLATFORM
WASp is not only important in lymphomas, it is also relevant for leukemias, multiple myeloma and other areas, including autoimmune disorders. This innovative approach may therefore prove applicable to other indications in the future. Indeed, BIMINI aims to develop a drug discovery platform around WASp and aspires to become a leading innovator in WAsp-modulatory therapeutics.
ABOUT BIMINI
BIMINI Biotech is a preclinical stage company developing novel first-in-class small molecule therapeutics in oncology with a focus on lymphomas and leukemia, malignancies with a strong unmet need. The company was established in 2019, and is based in Leiden (The Netherlands), supported by pre-seed funding from regional funds (UNIIQ and LEH).
ABOUT IOR
The Institute of Oncology Research, established in 2003 in Bellinzona (Switzerland), hosts researchers from all over the world performing basic and translational research in oncology with special focus on cancer biology, genomics, and experimental therapeutics. The IOR is affiliated to Università della Svizzera italiana (USI) and is located in a brand-new high-tech research building that hosts more than 20 different research groups, with state-of-the-art labs and facilities. IOR is committed to discover practical and far-reaching solutions to target tumor cells to ultimately improve the outcome of people affected by cancer.
—————————————–
For more information on this topic, please contact:
BIMINI Biotech
Digvijay Gahtory
CEO
Tel: +316 1772 3268
E: Info@biminibiotech.nl
IOR
Andrea Foglia
Technology Transfer Manager
Tel: +4158 666 45 22
Email : andrea.foglia@usi.ch